Conservas Medrano will triple its production, especially in the range of canned vegetables
It opens a factory of about 1,500 m2 that will allow us to triple its production, mainly from the range of canned vegetables with PGI (artichoke from Tudela and asparagus from Navarra) and organic that will come out of the new facilities. The company also produces traditional ready meals. This inauguration concludes an ambitious project to convert the commercial company Impex Medrano into a canning company that also changes its corporate name, changing its name to Conservas Medrano.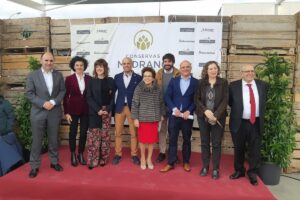 Among those attending the event, stand out the Minister of Rural Development, Environment and Local Administration, Isabel Elizalde, the Vice President of Economic Development, Manu Ayerdi, and the Mayor of Tudela, Eneko Larrarte, who were received by the manager of Conservas Medrano, José Luis Medrano, who highlighted the step forward that this new expansion implies: "It seems impossible to me, but it has been achieved and the reality is that today we have a small but modern and well-equipped factory with solid foundations, both in terms of economic and financial as in the commercial ones ". He added that opening does not only mean "opening one more factory, for us it is reaching the goal of completing a transformation project that has lasted 12 hard years but that we have always faced with the spirit of moving forward"
A 12-YEAR PROJECT
The project that is now being concluded began in 2007 with the construction of two warehouses for canned goods and frozen products, which Medrano distributed both nationally and internationally, as well as new offices from which to carry out its activity. Since then, and in various phases, the investment has amounted to 3.2 million euros.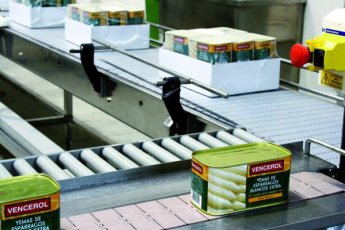 The factory will have new machinery (rework lines, blanching lines, autoclaves, steam boilers and seamers). The current manufacturing plant, also located in the Las Labradas industrial estate, is focused on the production of traditional ready meals. In total, Conservas Medrano now has an industrial complex of about 7,000 m2, of which approximately 4,300 m2 will serve as a logistics warehouse (which, in addition to freezing chambers, also has a labeling area and space for offices), 1,200 m2 for the manufacture of ready meals and the 1,500 m2 for the production of PGI and organic preserves that are now being launched.
You can read more information about this news here